Symmetry of adversary
Yesterday evening a framework document for (yet) further technical discussions on enhancing transparency about Iran's nuclear activities was announced. A formal group picture was issued.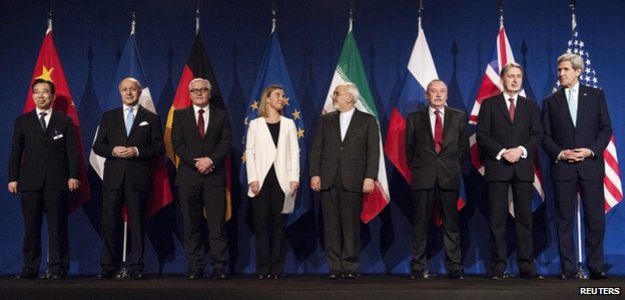 Anything peculiar?
Notice how symmetrical current and historic adversaries are paired up:
China – USA
France – UK
Germany – Russia
White over black – Black over white
A deeper message or a trick of the (English) alphabet and diplomatic decorum?